Design Conventions
The philosophy behind our design conventions is simple: Let the content speak. Legibility and simplicity are the essence of the NC State approach to design. Function counts here, not flair. Like the faculty and students we spotlight, our goal is to clarify the complicated for our audiences.
We're on the Grid
To reflect our personality and brand platform, we use blocks, grids and structured elements.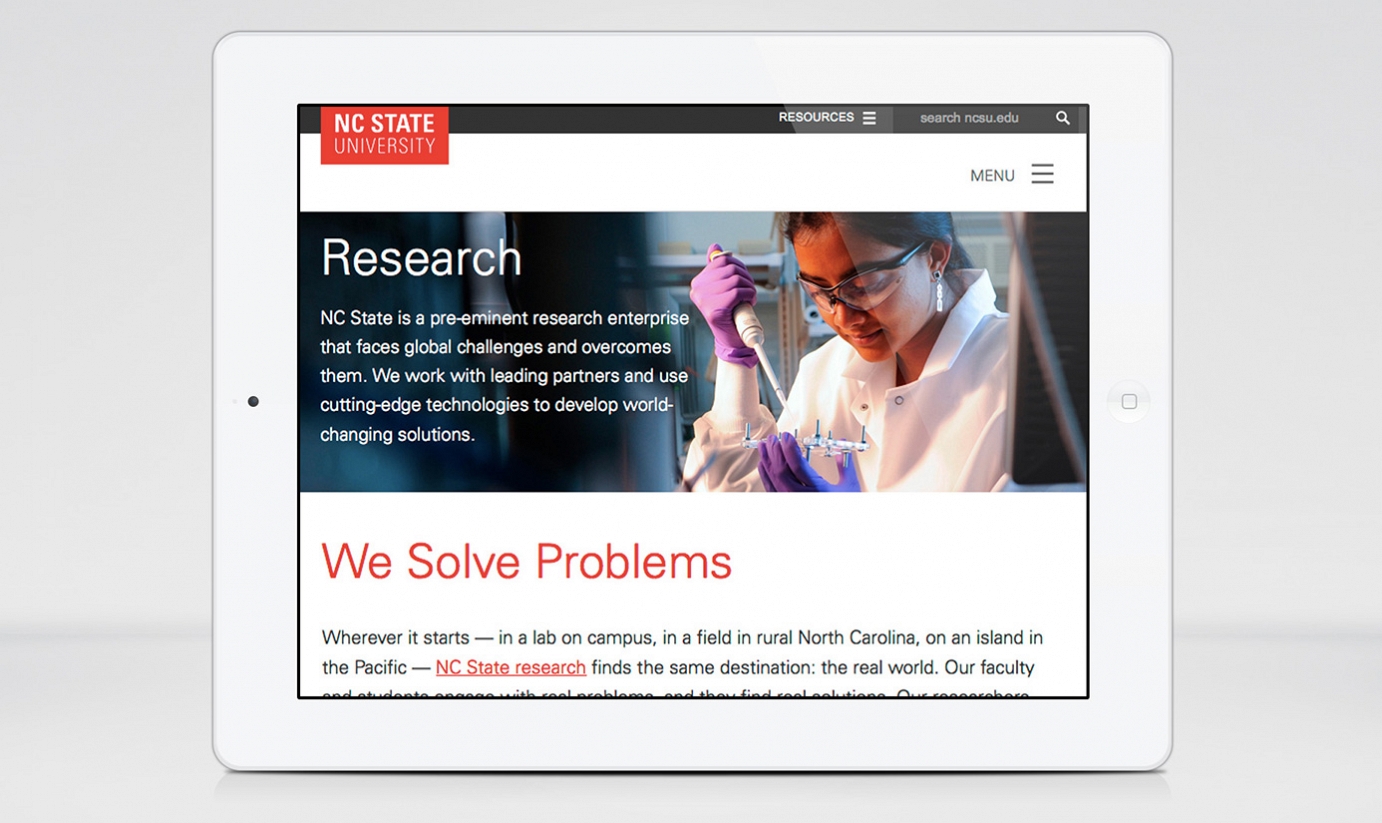 Keep It Simple
The intentional use of negative space and minimal embellishment will enhance your audience's ability to understand your message.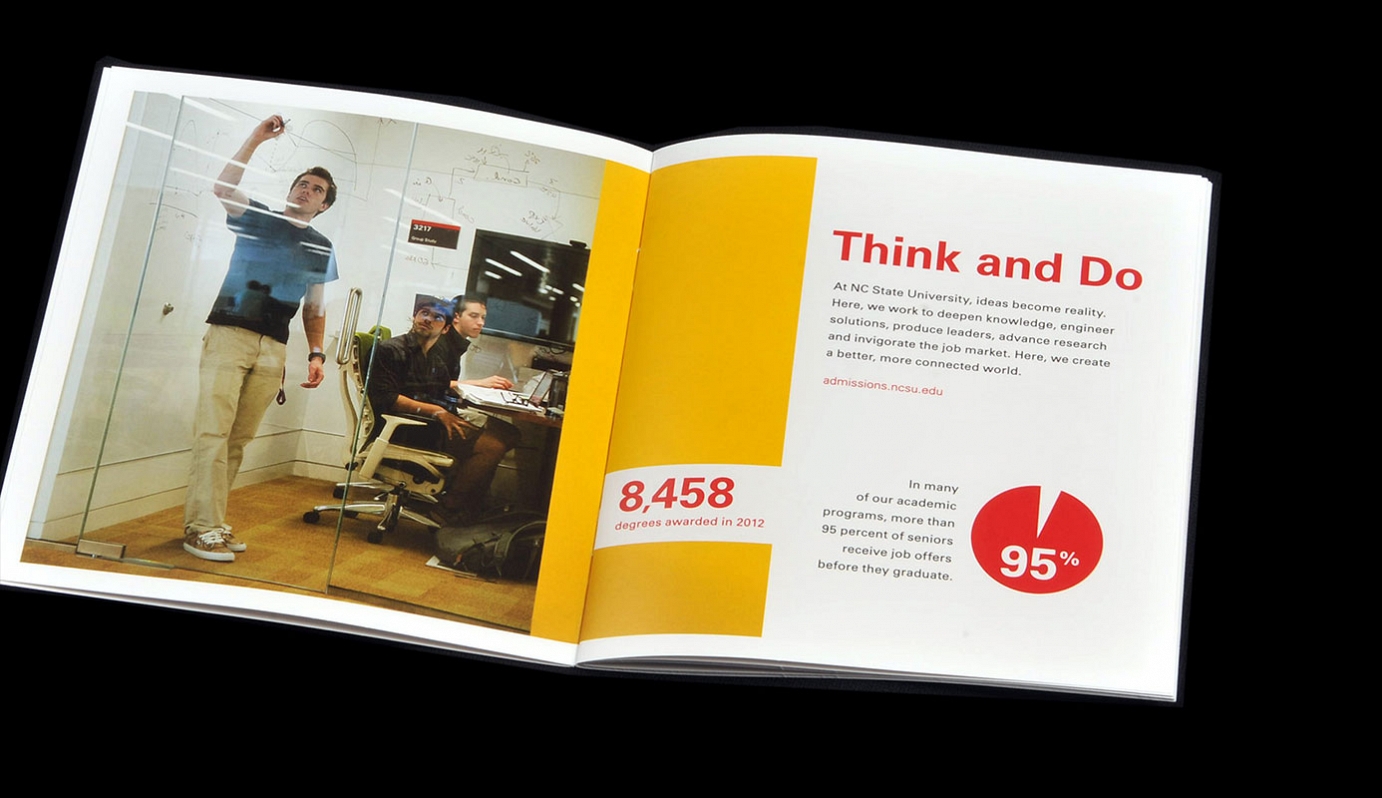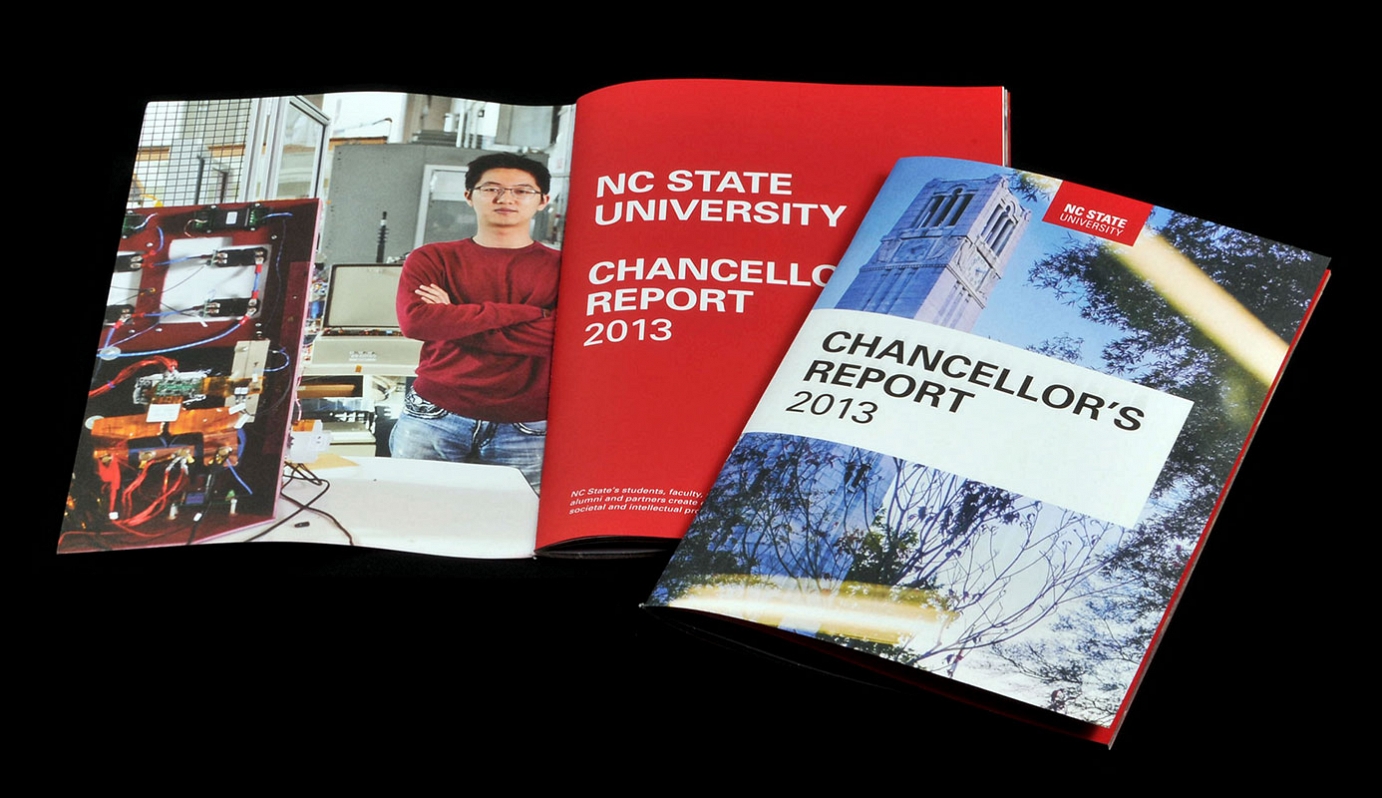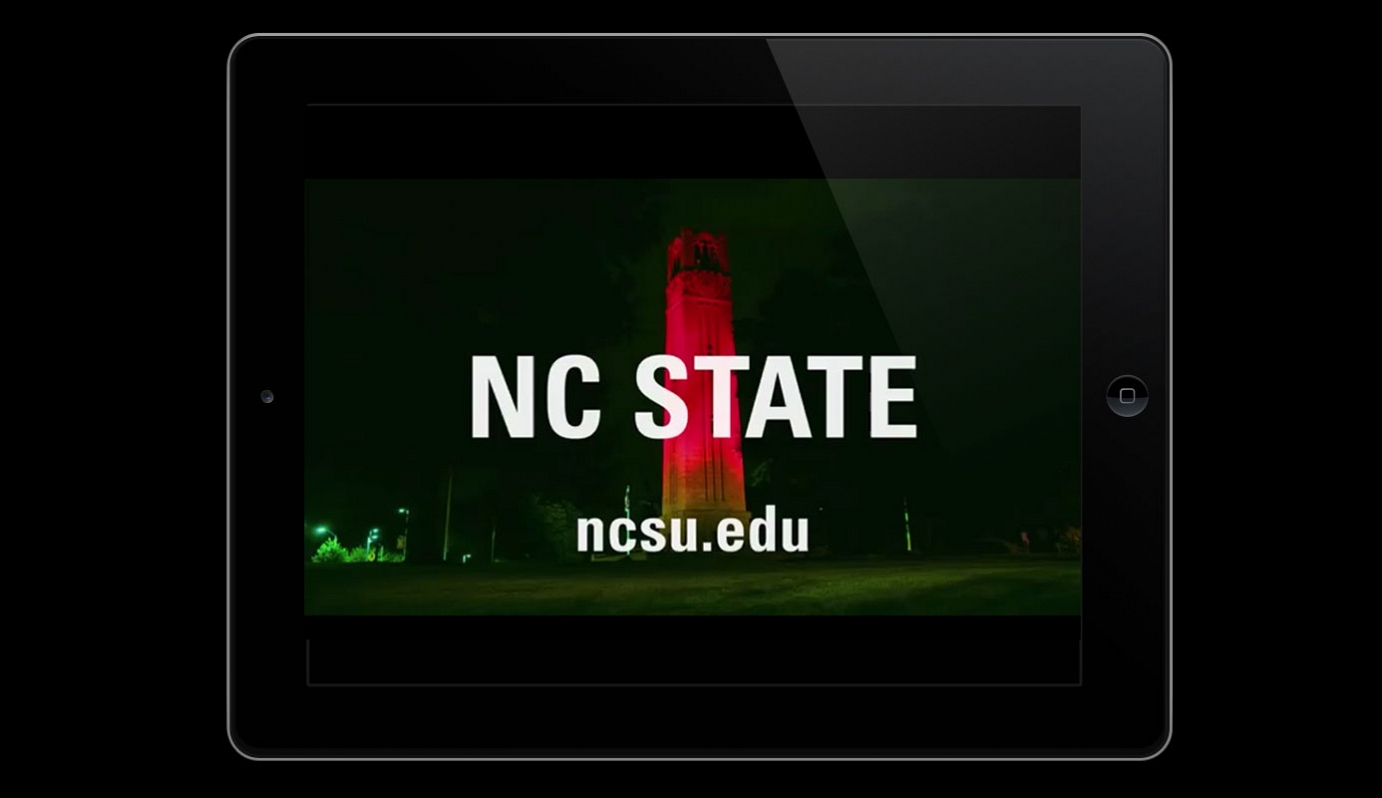 A World of Color
We are deliberate in our use of colors, with Wolfpack Red dominating in all communications. The approach is rooted in research, and our palette is a sophisticated reflection of NC State itself.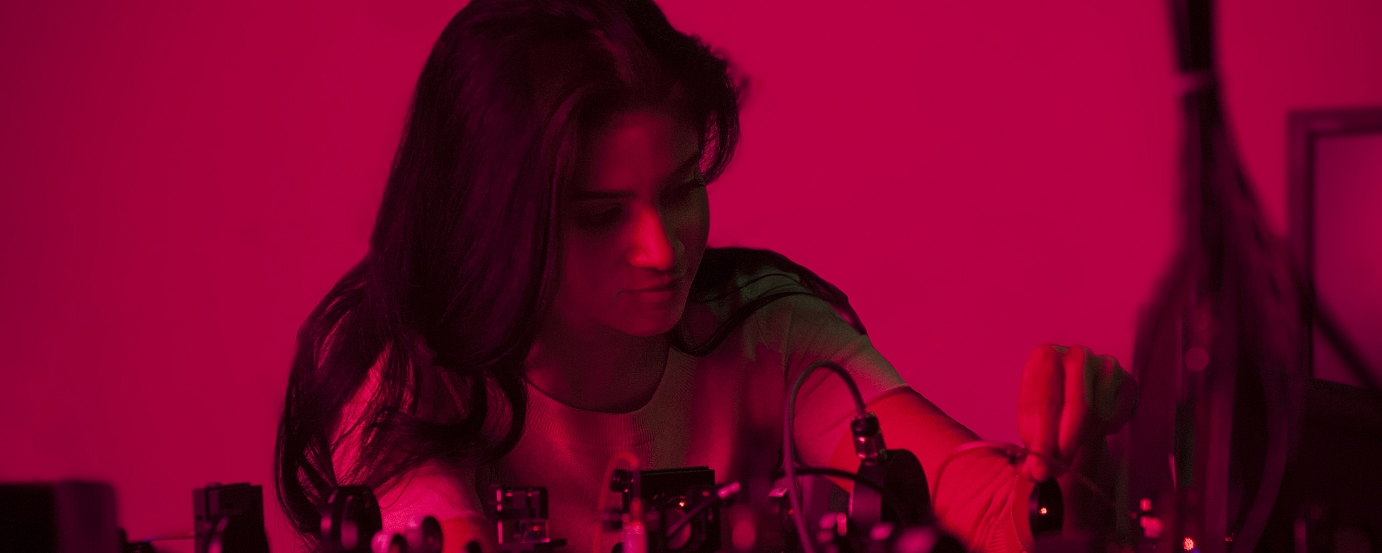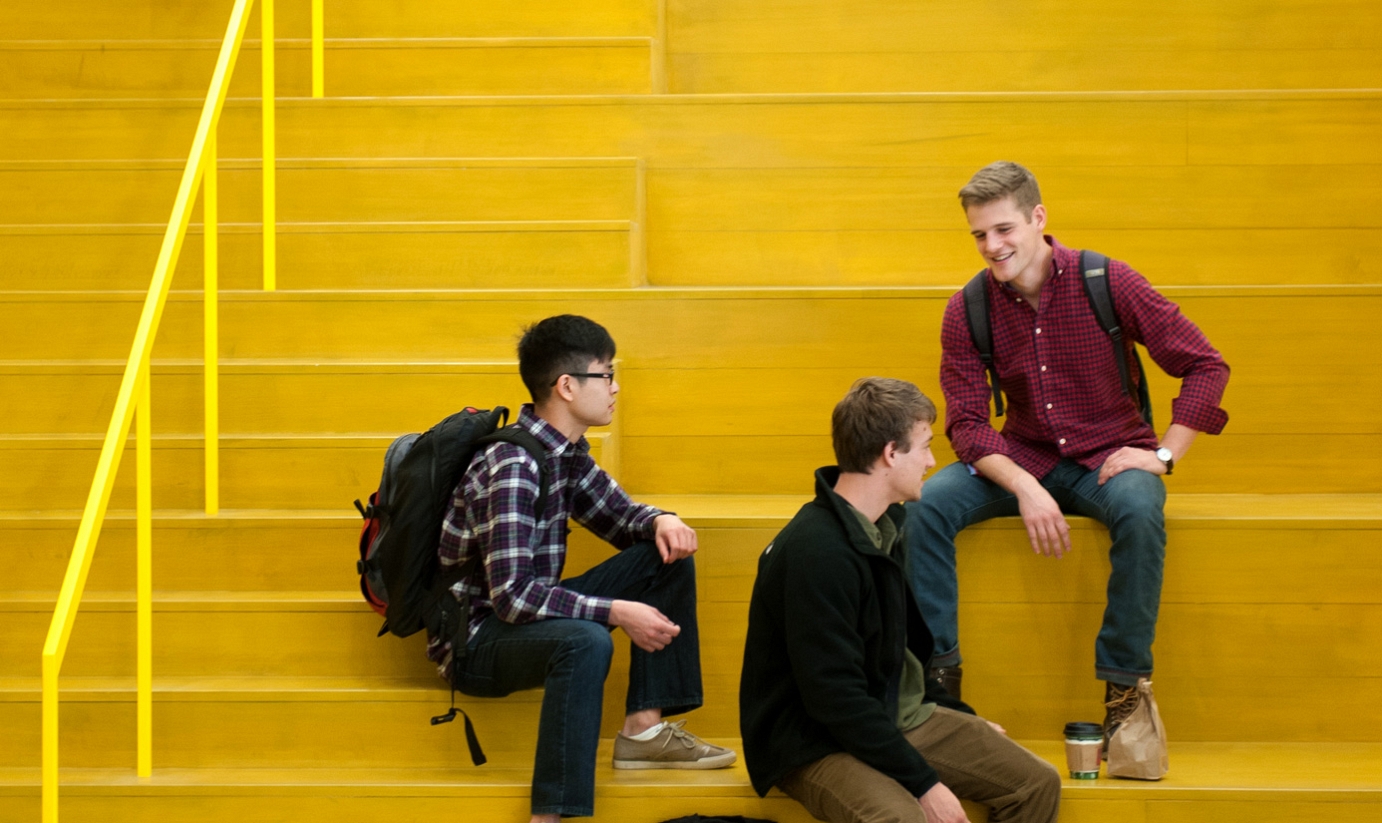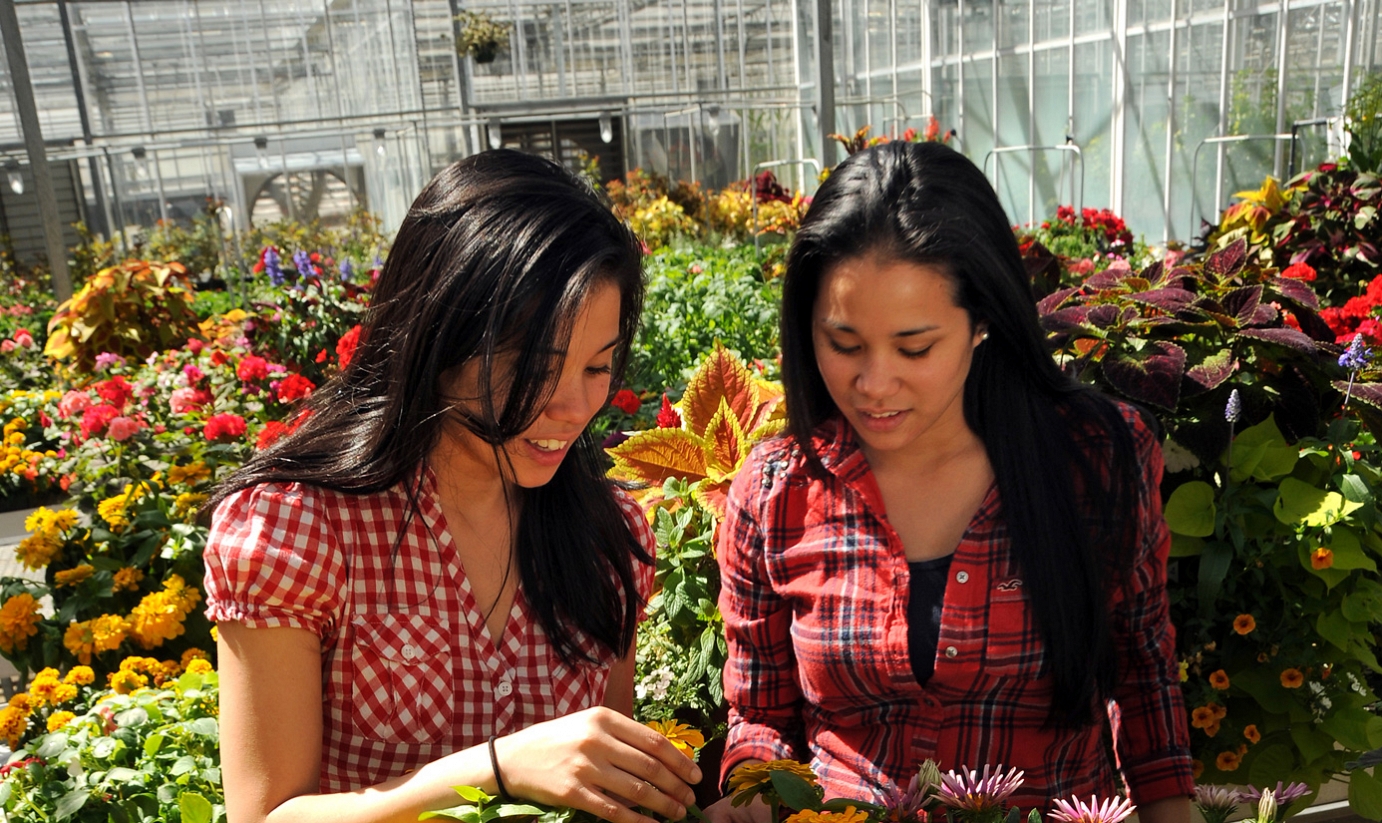 The Right Angles
NC State is a modern place of hard edges and practical thinking. Our design philosophy follows that focus on what's real, tangible and impactful. We take a more modern, flat approach that emphasizes hard angles over soft curves.