As the Hunt Library opened in spring of 2013, the university embarked on a campaign to celebrate the opening day and, more broadly, to illustrate how the innovative space provides a new direction for how higher education can think about study and work spaces for faculty, staff and students. Every piece used images of the building's exteriors or interiors, as well as colors inspired by the building's interior color palette. This palette helped inspire the final secondary color palette in our brand. All pieces use Univers typography.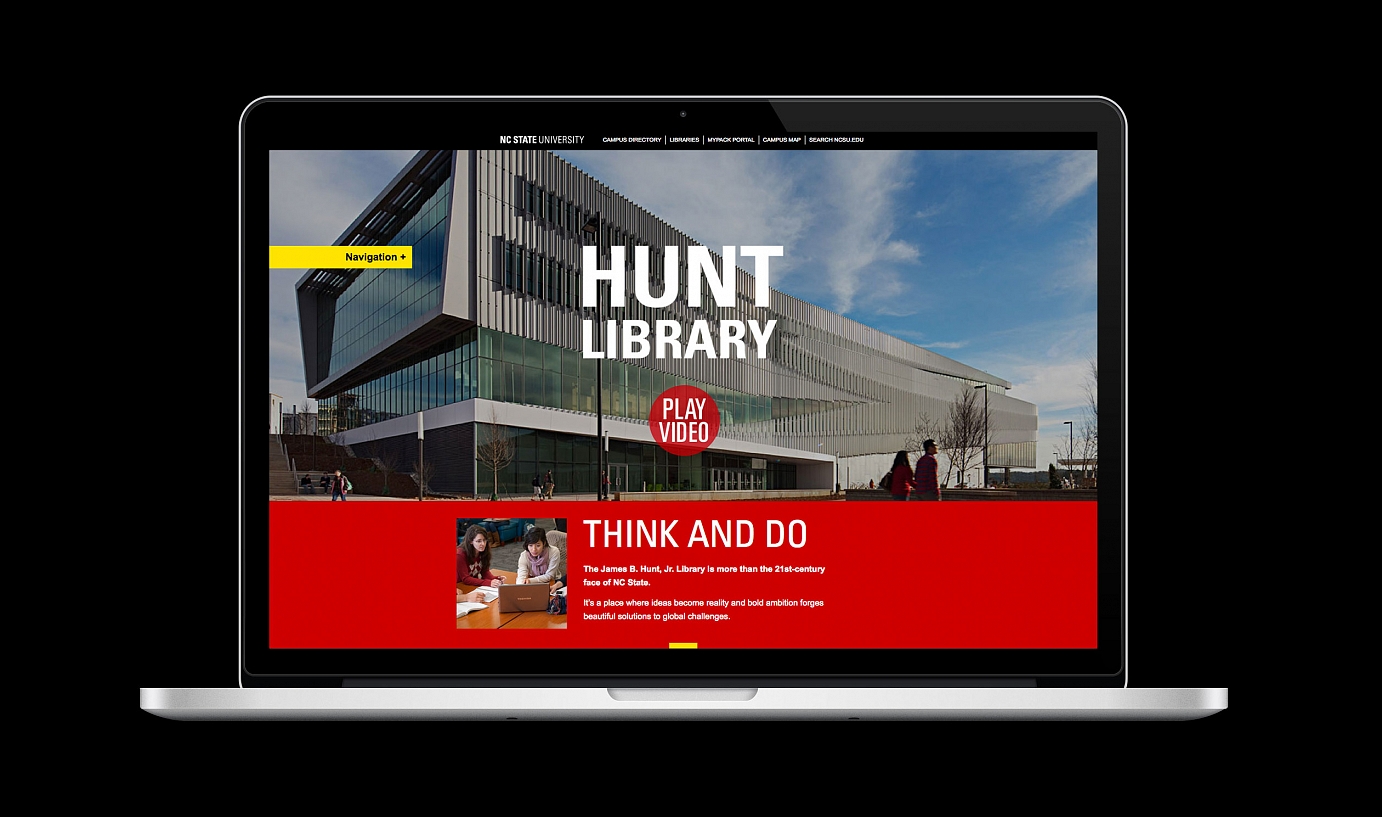 The Hunt Library Microsite
With an audacious, responsive design, the Hunt Library microsite includes a powerful video about the library; compelling stories about the library's capacities for immersive teaching, solution-driven research, collaborative study and economic impact; bold photography; and captivating infographics.
See more examples below.