Chancellor Woodson uses his annual report to tell key audiences the biggest stories of the previous year. Built to speak across multiple media, the report demonstrates how the university is making a difference.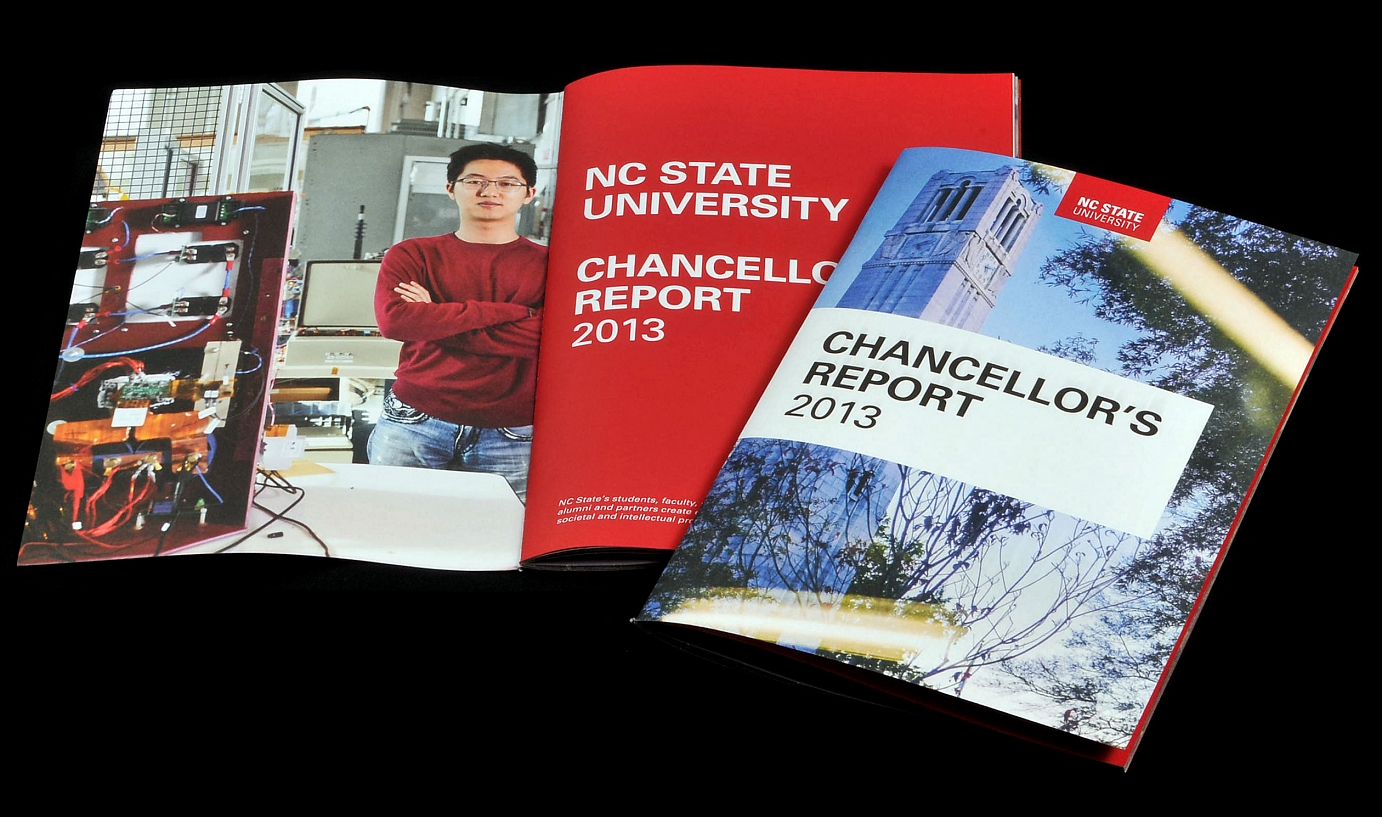 Printed Version
The printed report features full-page blocks of color and uses the secondary palette to help the reader navigate through similar stories.
See more examples below.