Downloads
The NC State brand is based on clear, straightforward messaging. Use these downloadable assets as you craft your communications, and be sure to check back often as this toolkit will continue to evolve with new assets and examples.
updated 3/27/15
Introduction
Read through the entire brand site to make sure you understand rules, guidelines and how everything works together before using these assets to create university-related promotions. These assets are only to be used for official university communications. Do not use them to promote private businesses or for individual purposes.
If you have any questions or problems as you use these assets, contact University Communications at ncstatebrand@ncsu.edu.
Logos
Digital and Vector Logos
NC State logotype files are font-independent. The prescribed Univers fonts do not need to be loaded on your system, and no license is needed. The .png files of the NC State brick for Web uses are available in several sizes, from the smallest allowable to the largest. The .eps files have been created as line-art vector files and are the only logos that should ever be used for print because vector files will print cleanly at any size. The .jpg logos should only be used for PowerPoint or Microsoft Office documents.
Color Palette

Our color palettes (pdf)
Software-Specific Color Palettes
For easy access to the correct colors, import the following palettes into your Adobe Creative Suite programs. To use the files, open the Swatches palette in your program, click on the top right menu. Select "Open Swatch Library" and then select "Other Library." Navigate to where the downloaded swatch file is located on your computer.
Adobe Swatch Libraries
Bootstrap Framework
To make it easier to stay on brand, use the NC State flavor of Bootstrap for Web styles, including fonts, colors, icon sets and more.

<!-- NC State Bootstrap CSS -->
<link href="https://cdn.ncsu.edu/brand-assets/bootstrap/css/bootstrap.css"
rel="stylesheet" media="screen" type="text/css" />

<!-- jQuery 2.1.0 -->
<script src="//ajax.googleapis.com/ajax/libs/jquery/2.1.0/jquery.min.js"></script>

<!-- Bootstrap JS -->
<script src="https://cdn.ncsu.edu/brand-assets/bootstrap/js/bootstrap.min.js">
</script>
					
Documentation
Web Fonts
Because we're creating a consistent visual identity across as many mediums as possible, all NC State websites must use the university's font family — Univers — exclusively. We have these fonts centrally hosted, and we've created an easy-to-use code snippet for embedding them on your website. The Glypha family is not used for Web copy.
If you use the NC State flavor of Bootstrap, Web fonts will already be included on your site.
Web fonts are only available on NCSU.edu domains. For developmental purposes, Web fonts will also load on localhost.

<link href="https://cdn.ncsu.edu/brand-assets/fonts/include.css"
rel="stylesheet" type="text/css" />
					
Brand Utility Bar
The NC State Brand Utility Bar offers a simple way to connect our thousands of websites and let Web users know where they are at all times. This element must appear at the top of all official NC State sites. No content or padding of any kind may appear above this bar. The utility bar is available in various color combinations (black, gray and red) consistent with official university colors, but it may not be edited or altered in any way beyond the options presented when embedding. The utility bar should only be used if the NC State logo is prominently displayed in the upper portion of your site.

For certain entities operating under unique circumstances, the utility bar might not be required. Exceptions will be handled on a case-by-case basis. Web Communication will provide support for the utility bar but will rely on each unit's internal Web or IT staff to implement the bar. If you have questions about implementation or exceptions, email Web Communication at web_feedback@ncsu.edu.
The search box within the utility bar can search both your own site and the entire NCSU.edu domain. Search results from the campus directory will also be added at a later date. To search your own site you must create a search engine through Google Custom Search. You will then need to insert your engine's key in the googleCustomSearchCode variable. If this variable isn't set, the utility bar will only perform a global NCSU.edu search.
To better accommodate custom searches, you can specify the search box's placeholder text using the placeholder variable. Spaces can be represented by "+" signs.
The utility bar is responsive. The maxWidth variable should be set to your site's maximum breakpoint to enable a fluid container width. If no maxWidth is set, the bar will align its contents to the default Bootstrap container sizes and breakpoints. The color of the utility bar can be changed by setting the color variable. Current color options include gray, red and black.

<script src="https://cdn.ncsu.edu/brand-assets/utility-bar/ub.php?googleCustomSearchCode=[INSERT CUSTOM SEARCH CODE]&placeholder=[INSERT CUSTOM SEARCH PLACEHOLDER]&maxWidth=1100&color=gray"></script>
					
To provide additional flexibility when meeting accessibility requirements, you can use the code below to specify the injection point of the utility bar. This is helpful when creating "Skip to Main Content" links. The utility bar should be the first visible element on your page. If the div is not provided, the utility bar will be inserted as the first element inside of your <body> tag.

<div id="ncstate-utility-bar"></div>
					
Sites that were developed under the old brand guidelines may continue using the old branding bar. These sites are grandfathered in for the immediate future, and you can contact web_feedback@ncsu.edu to receive support and include code for the old branding bar.
NC State WordPress Templates
University Communications would like to partner with you to create an on-brand website that will help you achieve your goals. We have created a new theme using the NC State Bootstrap framework that also contains the new brand utility strip and the Univers web font.
Before providing the new WordPress theme, we would like to consult with you on how to most effectively utilize the new brand in developing strategy, setting goals, messaging and following best practices on your web or digital communication project. Below are some of the questions you should think about during a website refresh. Please provide the following information, and we will contact you with additional information.
*All Fields are required
Email Templates
Use these html email templates to create digital communications. The only appropriate font family for email templates is Arial. Be mindful of how frequently you send emails to your audiences. Excessive contact will cause fatigue, leading recipients to ignore your messages.
Here are some best practices for launching an email campaign (PDF).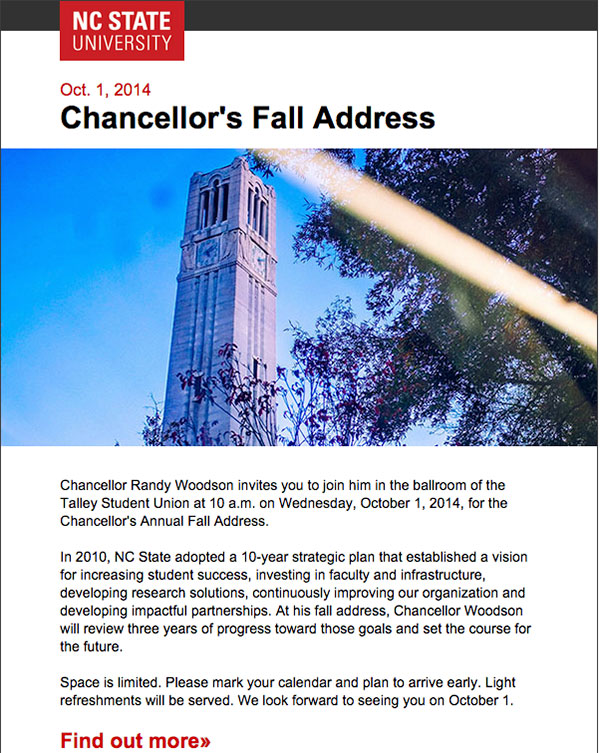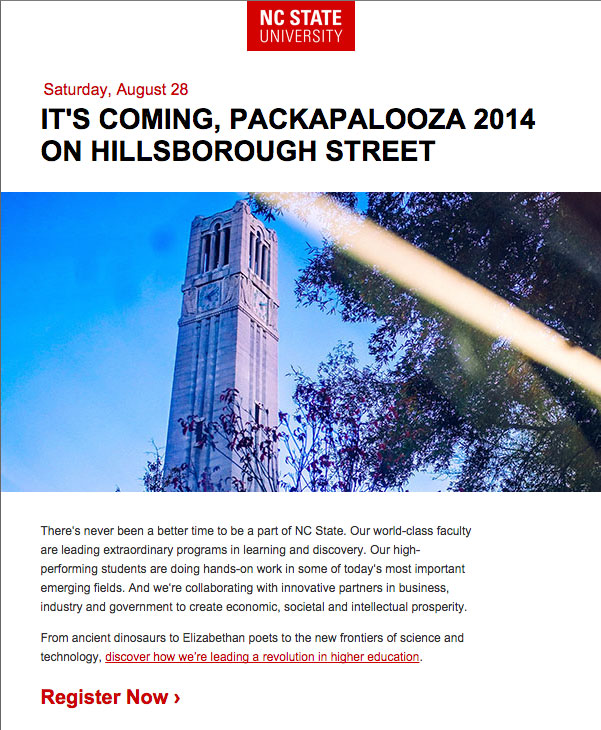 General email templates (.zip)
Bronto email templates (.zip)
PowerPoint Templates
Use these templates for your presentations. Keep in mind that the only font you should use for your content is Arial.
Left 4 x 1 template (.potx)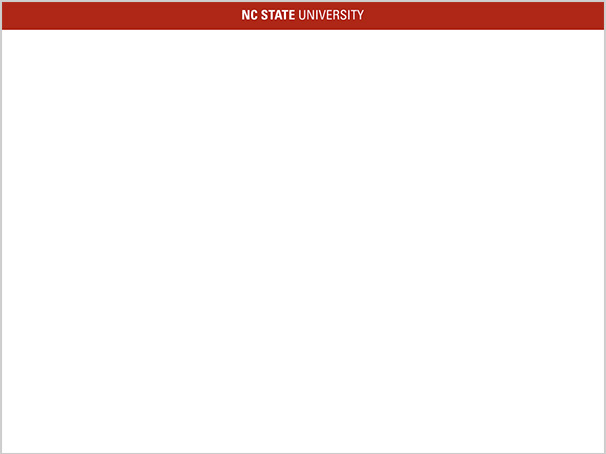 Center 4 x 1 template (.potx)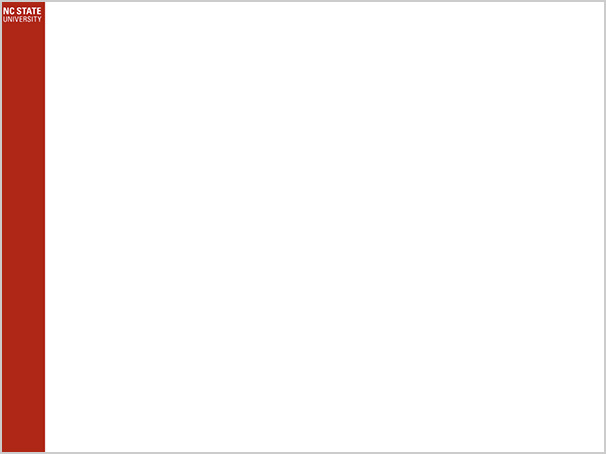 Left 2 x 2 template (.potx)
Wallpaper
The following wallpaper images of campus can be downloaded in a variety of resolutions for your desktop or laptop.
Email Signature
You can include a logo image as part of your university email signature. When used this way, the logo should appear at the bottom of the email signature, below all the other elements of the signature. Don't resize the logo image, and keep it on a line by itself, without any other text or graphics on the same line. Remember that some email clients don't display images; therefore, your contact information should always be in the form of text, not images.
To use a logo as part of your email signature:
Download the logo image to your desktop computer.
Go to your email settings, scroll down to the "Signature" section and enter your signature text in the text field. If you already have an email signature, verify that the information is correct.
To properly format your signature text, use your mouse to select it all, and then use the formatting buttons directly above the text field to select the Sans Serif font at normal size.
To insert the logo image, position your blinking cursor two lines below the last line of text in your signature. Then click the Insert Image icon (next to the Link icon) and upload the image file from your computer.
Click Save Changes at the bottom of the page.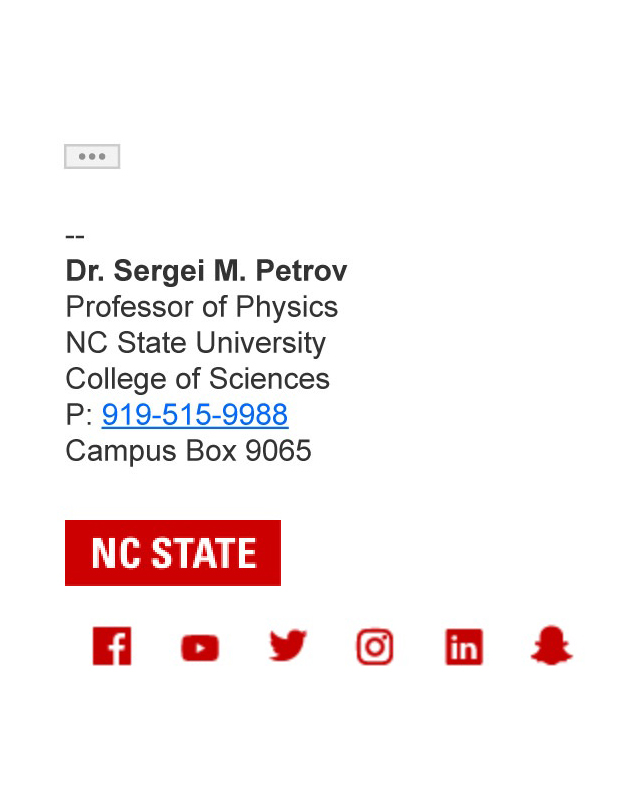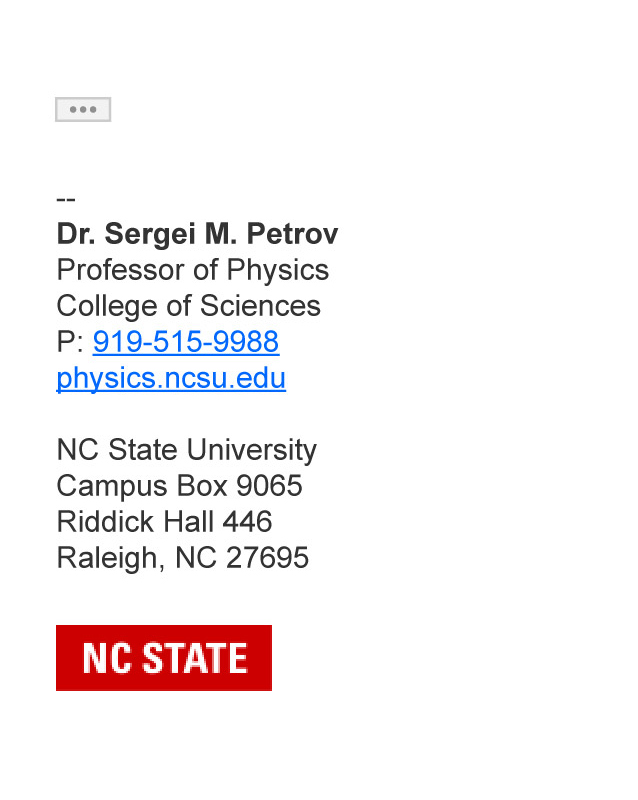 Video Assets
You can use these assets, which include opening logos, closing logos and preview B-roll, to develop compelling videos.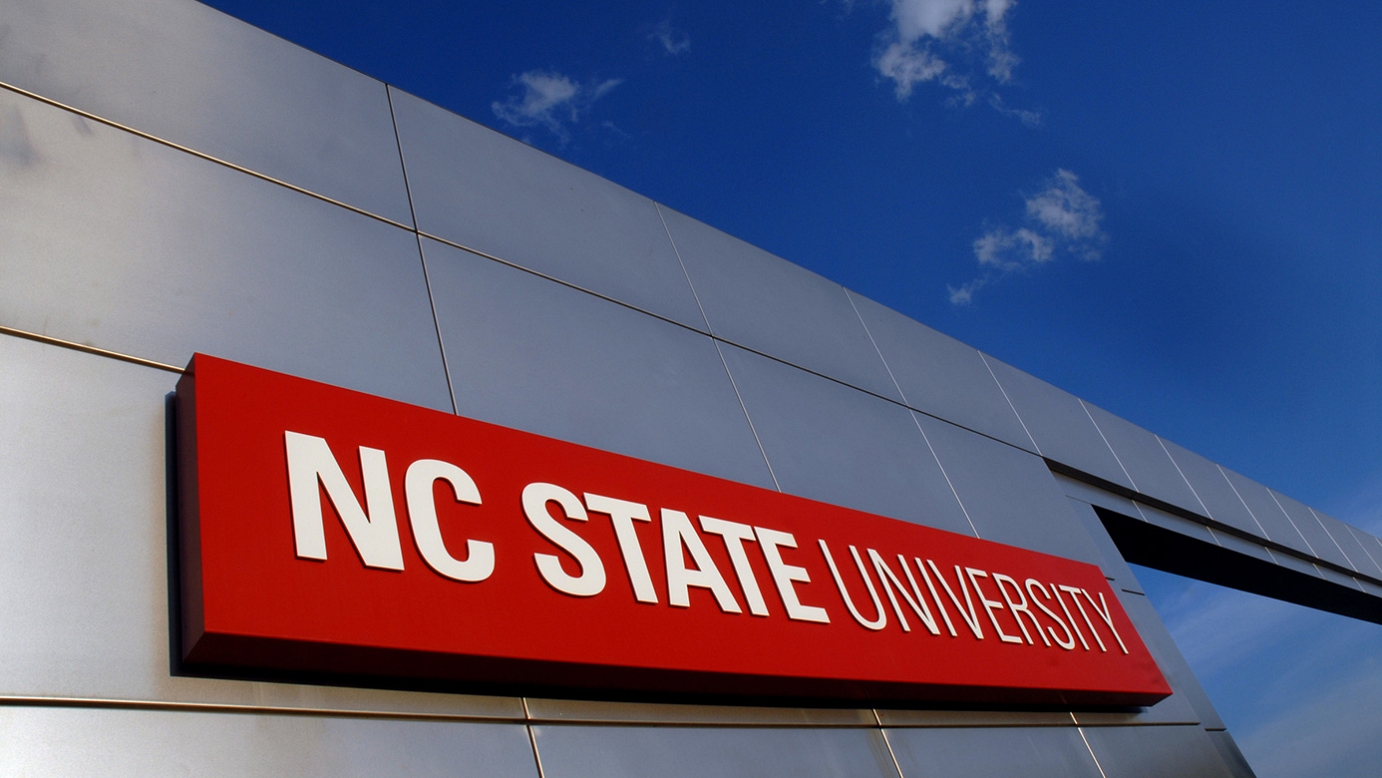 B-Roll Video (YouTube)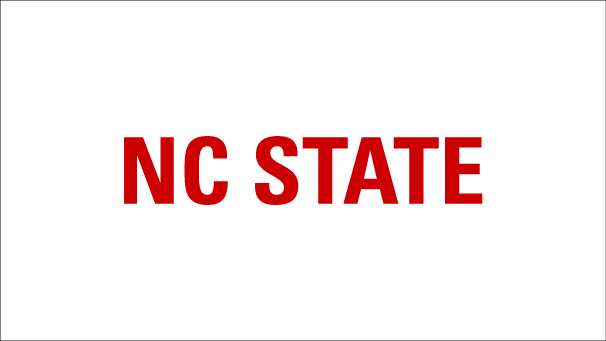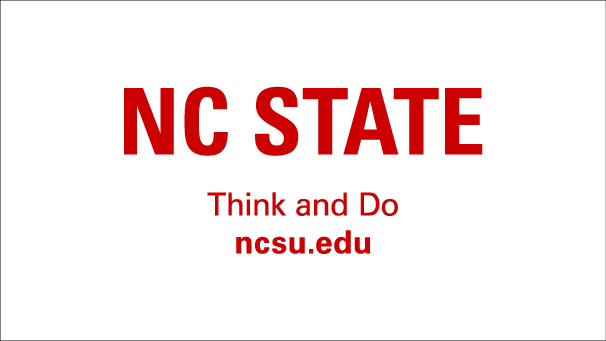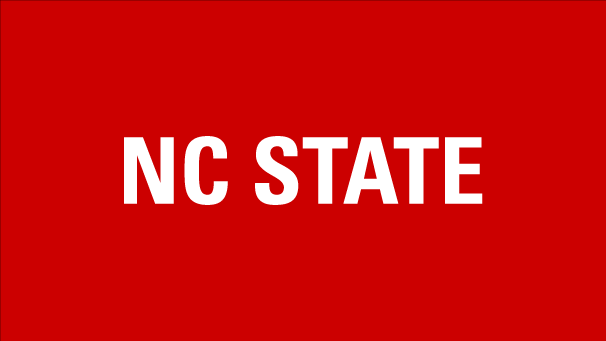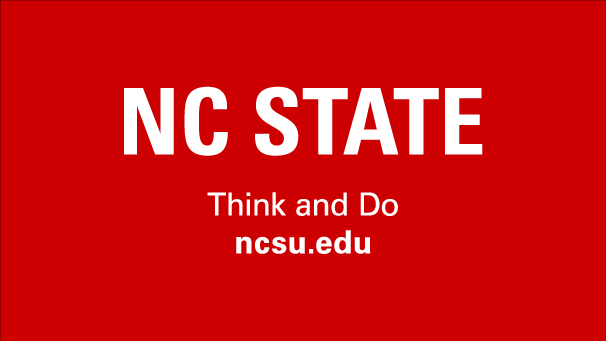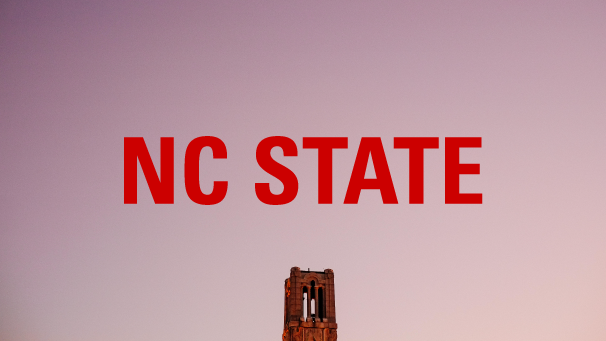 Intro and Closing assets (.zip)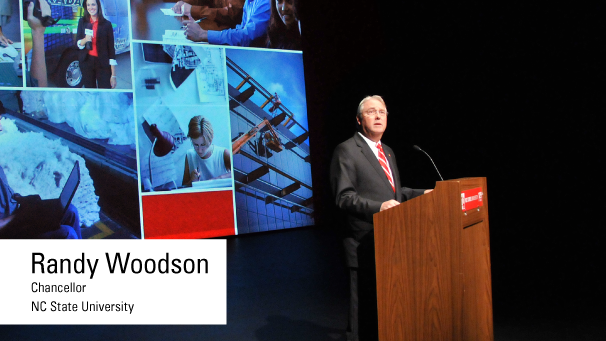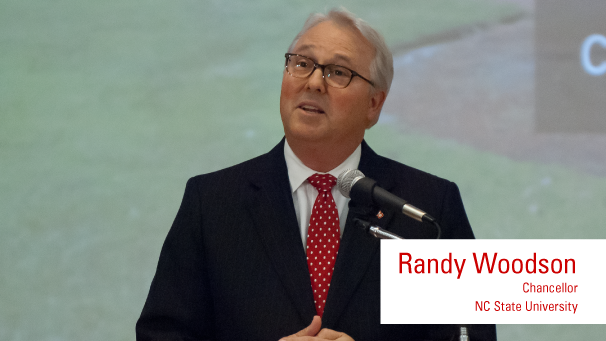 Key Titles (.zip)
Stationery
These Microsoft Word letterhead templates are only for digital communications. After you create your body copy, export them as PDFs. The only font you should use both to populate your information and for the content of your letter is Arial. You can purchase other stationery items, such as business cards, letterhead and envelopes, through Marketplace. Business cards are also available at Wolf Xpress in the Talley Student Union.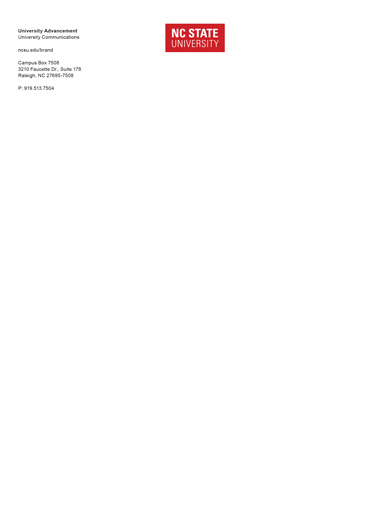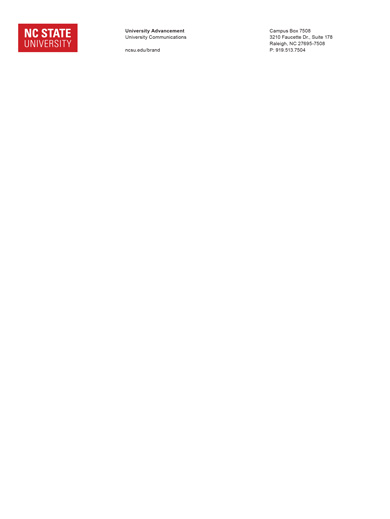 1-column Word Letterhead (.dotx)
2-column Word Letterhead (.dotx)
Word Template for Pre-Printed Letterhead (.dotx)
Photography
Access the photo database to create official marketing materials. These photos are copyright-protected and should not be used for personal purposes. Find out more information about on-brand imagery.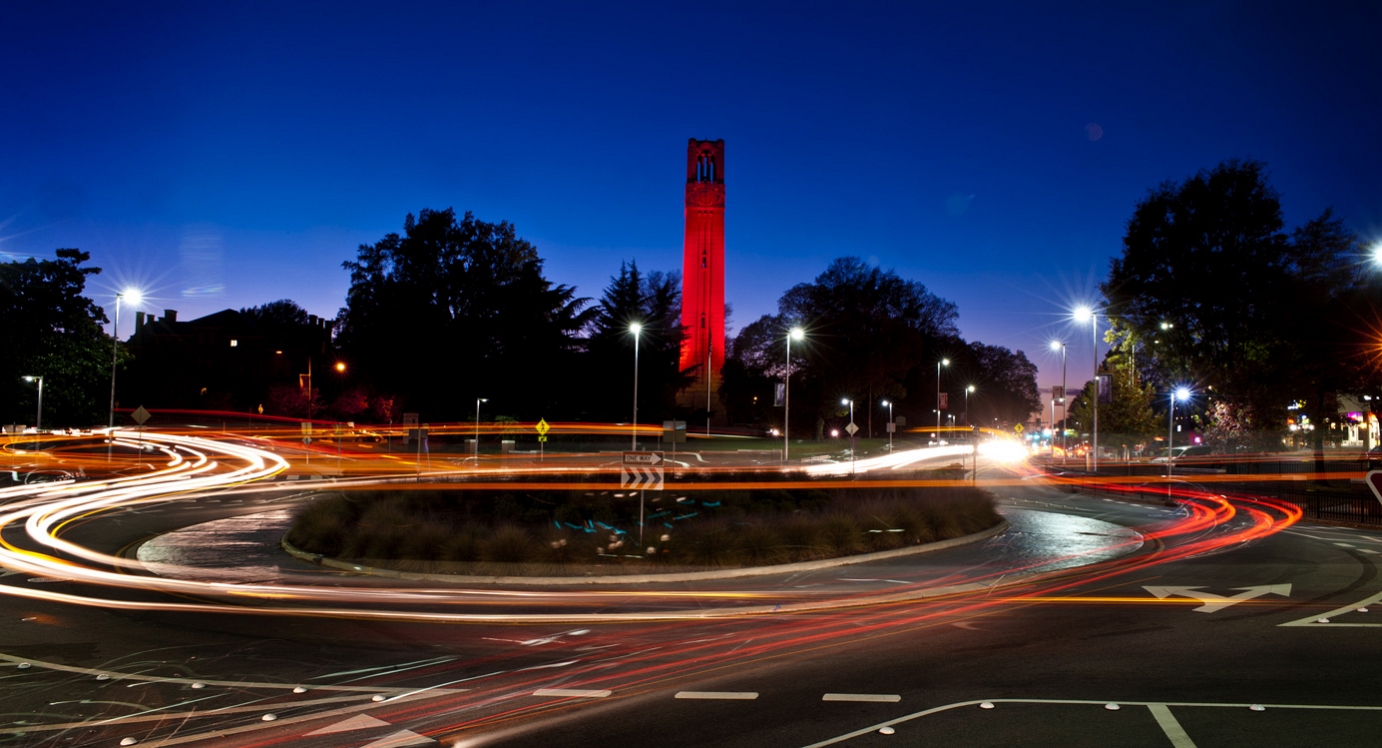 NC State Photo Database (Photoshelter)
Required Elements for Printed Materials
All printed materials must have the university's official equal opportunity statement and a cost statement. These are state requirements for publicly funded projects. They may appear in the most convenient spot on your piece and can be as small as 6 pt type.
State-required Statements (.doc)
Assorted Design Templates
Use the InDesign ad templates below to create printed ads for external use.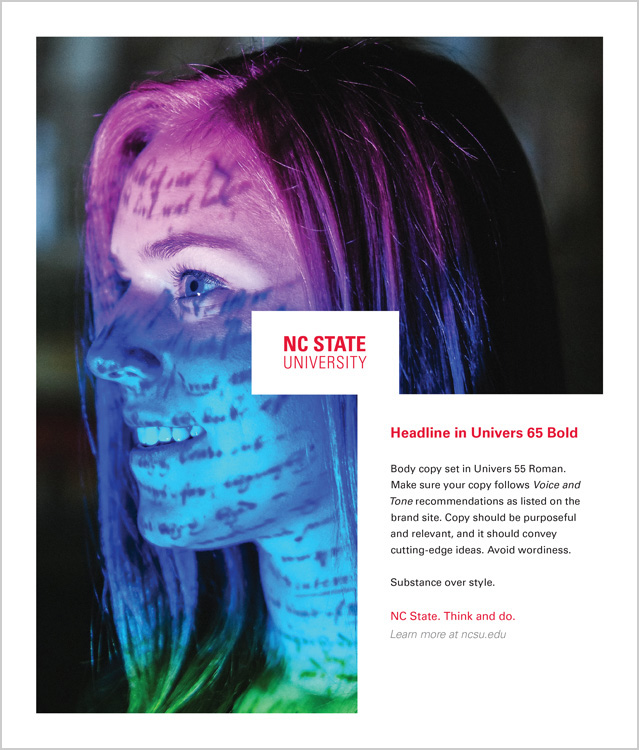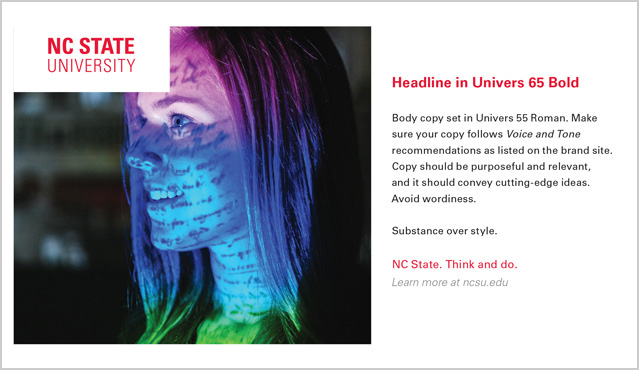 Full-page ad template (.indt)
Half-page ad template (.indt)
Quarter-page ad template (.indt)