Voice and Tone
Voice is the sound of NC State, the result of word choice, sentence structure, subject matter and more. Tone changes for the audience, from a blog post reminding alumni why they love NC State to a brochure that makes future students want to join the Wolfpack. Always, the voice is NC State's.
Purposeful and Relevant
Description
Our people, place and work create solutions that clearly and directly benefit the state, nation and world.
Writing Tip
Use direct, uncomplicated language and sentence structure. Focus on outcomes. Show NC State as the primary influence for solutions. Talk about research, programs and people that demonstrate relentless pursuit of meaningful work.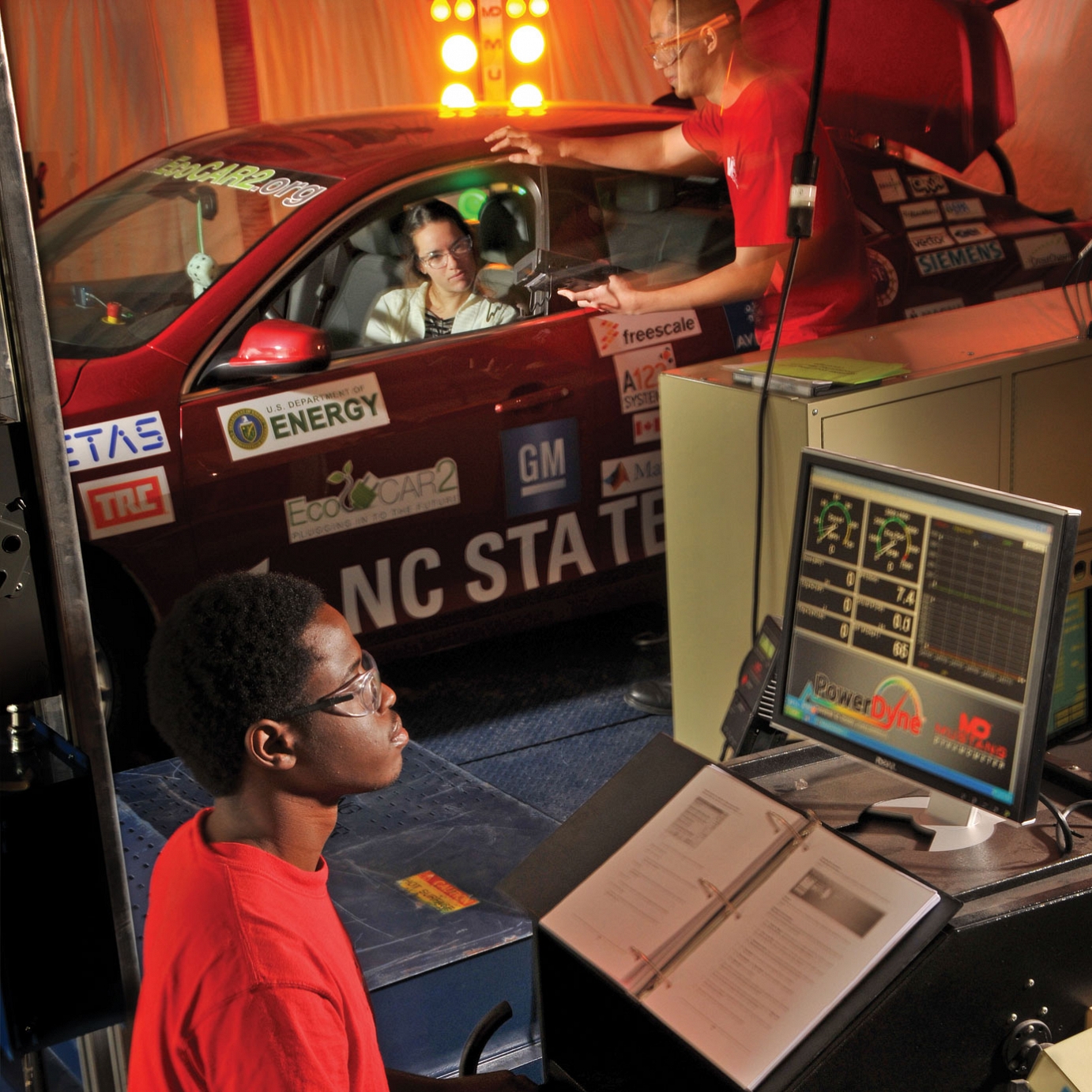 More Like:
Think and Do
At NC State, you'll study successful companies — and make them better. Our project-based MBA program will pair you with students from other disciplines to help our corporate partners seize opportunities.
You'll analyze real problems and create innovative solutions with our industry-tested faculty. Whether working in the classroom or in the marketplace, you will make an impact.
NC State. Think and do.
Less Like:
Poole College of Management
NC State's Poole College of Management emphasizes innovation management and the commercialization of technology.
Its accounting, business management, and economics programs are global in scope, and the college often participates in the initiatives of other NC State departments, giving students the opportunity to resolve real-world challenges while putting theory into practice.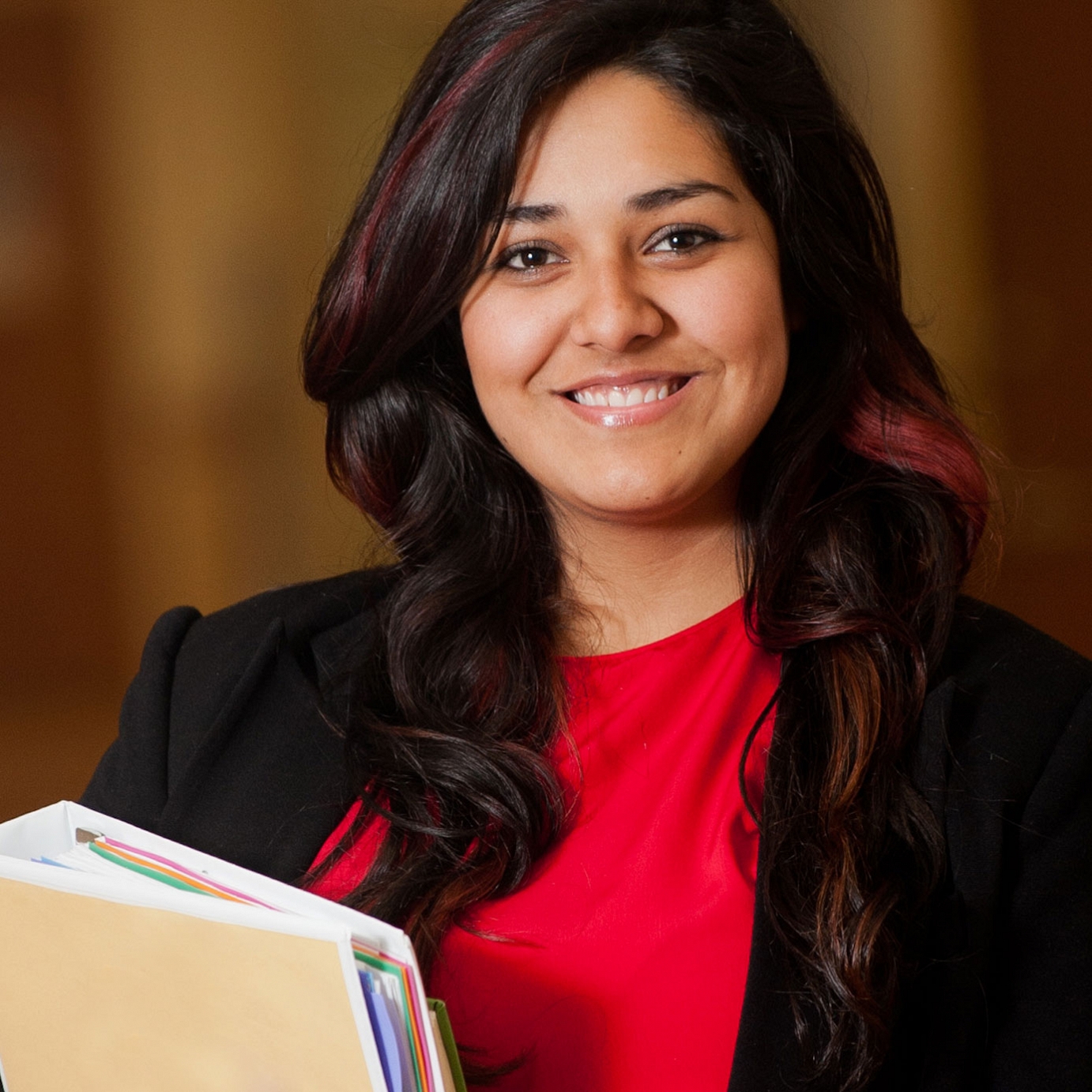 Confident
Description
We are fearless in our pursuit of answers to some of society's greatest challenges. We know our work will create economic, societal and intellectual prosperity.
Writing Tip
Write with conviction. Use bold, clear, unambiguous words. Limit unnecessary adjectives. Use language that expresses certainty. Rely on topics that illustrate your point without the need for complex explanations.
More Like:
We think people should have an innovative space where ideas become reality. So we built it.
With new tools and immersive technologies designed to turn big data into beautiful solutions, NC State will make the world smarter.
Less Like:
The James B. Hunt Jr. Library, opened in January 2013, is NC State University's second main library, as well as the intellectual and social center of Centennial Campus.
It is the primary library for faculty and students in engineering, textiles, and other science programs, and its inspiring learning spaces and state-of-the-art technologies make it a destination for students, faculty, and partners from all disciplines.
Tech-Savvy and Innovative
Description
NC State values and pursues technological innovations with the potential to create economic, societal and intellectual prosperity. We embrace cutting-edge ideas and immersive technologies in everything we do.
Writing Tip
Show NC State's intentional use of technology by using common technology references and terms. Avoid excessive jargon and meaningless buzzwords. Present technology and innovation as commonplace at NC State. Focus on NC State's innovative approaches to problem-solving.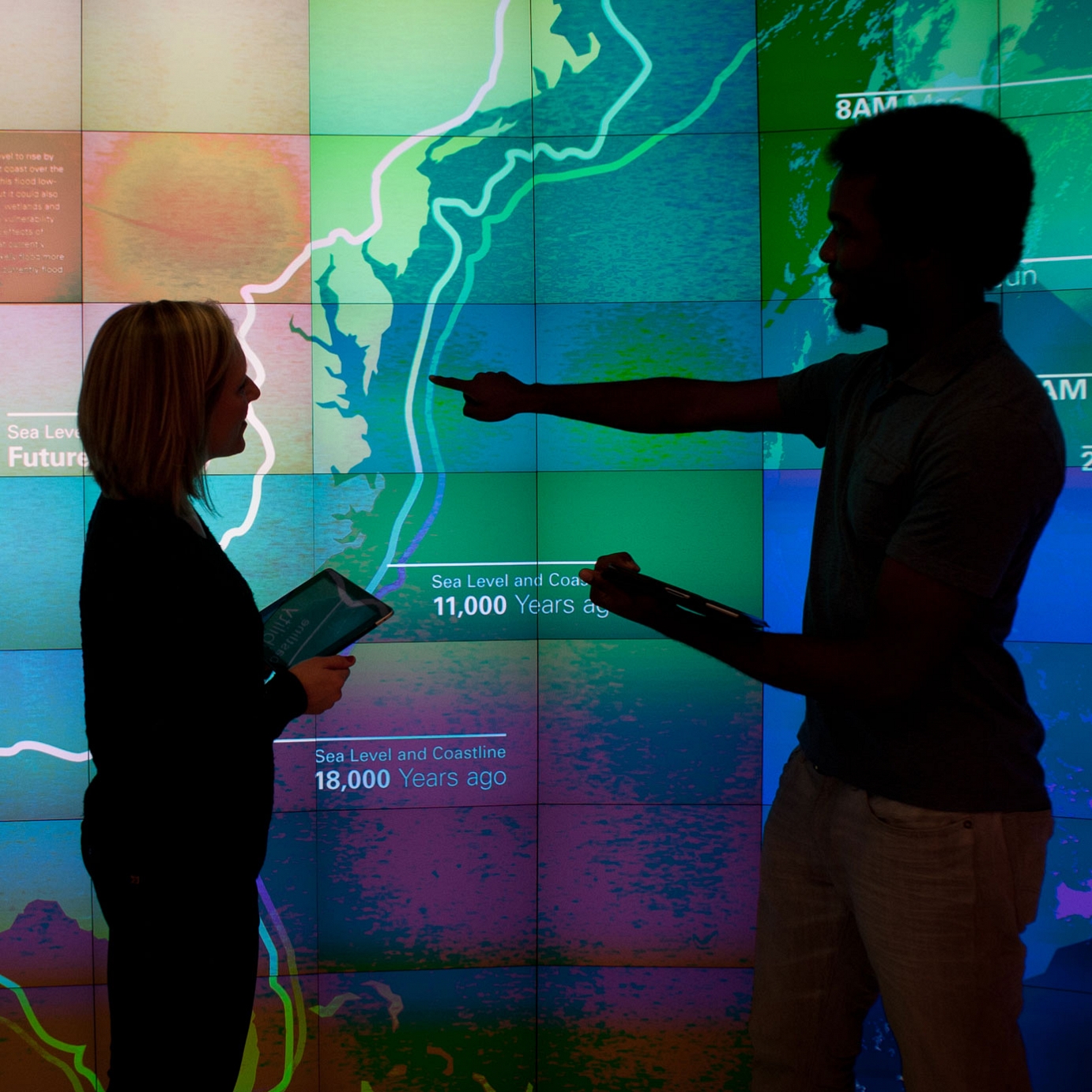 More Like:
NC State researchers are designing robotic prosthetics that can sense when a user wants to take a step and that use internal motors to help amputees walk. It's a high-tech marriage of man and machine, designed to restore the mobility amputees have lost.
Less Like:
(From Twitter) I just posted a new photo to Facebook: http://fb.me/35ythm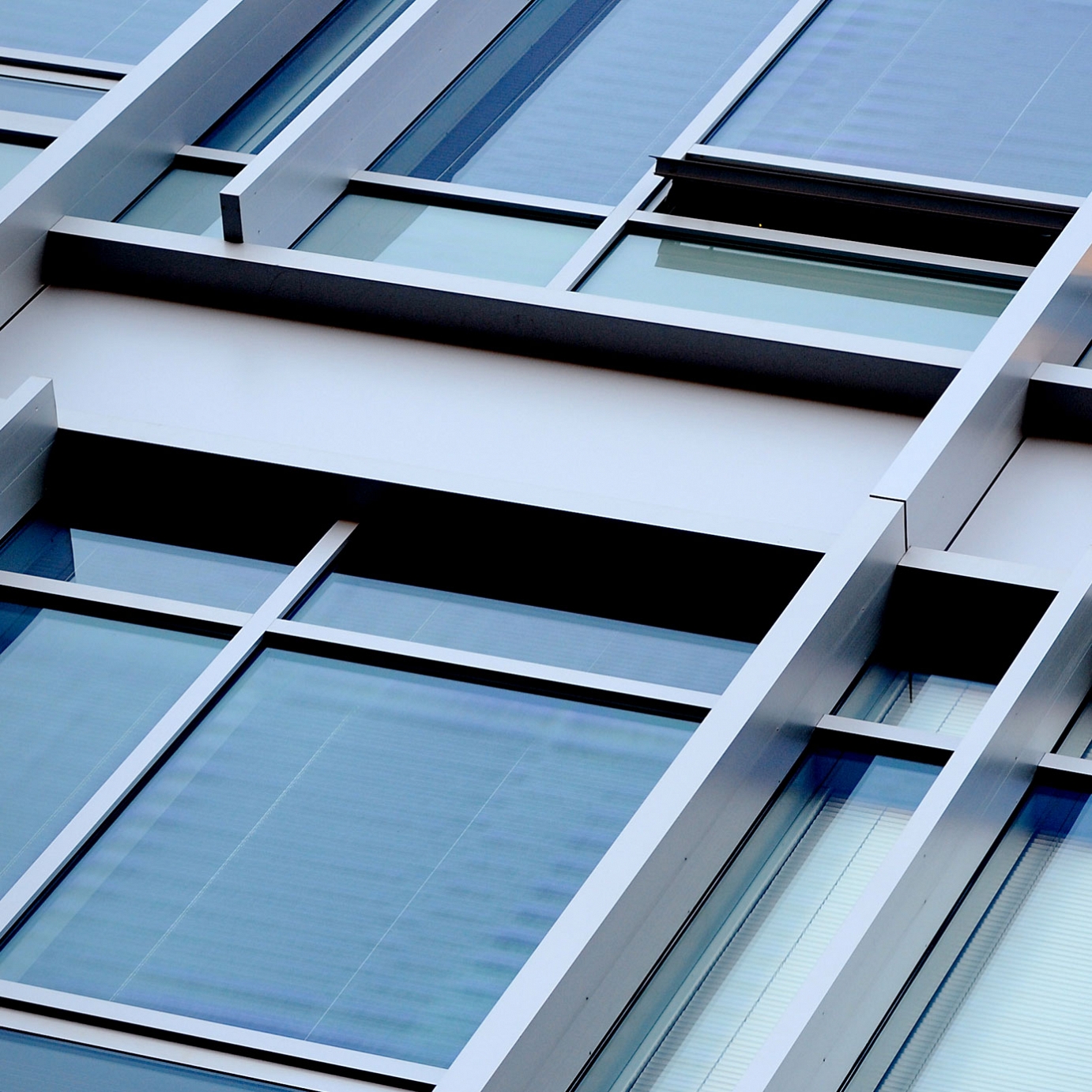 Modern
Description
As the quintessential research enterprise, NC State is the modern definition of a university. We are and always have been a university ahead of our time, with a deep commitment to the most up-to-date approaches, ideas and pursuits.
Writing Tip
Write for current audiences, using examples and ideas that speak directly to their needs and interests. Use contemporary language, avoiding overly academic or complicated phrases.
More Like:
One bacterial strain is causing some very big problems in U.S. hospitals and for wounded soldiers abroad. It's called MRSA, and it's a problem because it has figured out how to defend itself against just about every antibiotic weapon we have.
Fortunately, an NC State chemist has developed a new chemical compound that may help stop this threat.
Less Like:
Where's the beef? When they're looking for impactful results of NC State research, our government and industry partners never have to ask that question.
Helpful
Description
NC State demonstrates an unwavering commitment to helping others. We serve as a resource for the state, nation and world as we create economic, societal and intellectual prosperity.
Writing Tip
Create content that puts the needs of the audience first. Use positive, optimistic language. Share knowledge generously. Be proactive in providing information, guidance, help and answers. Respond quickly and enthusiastically.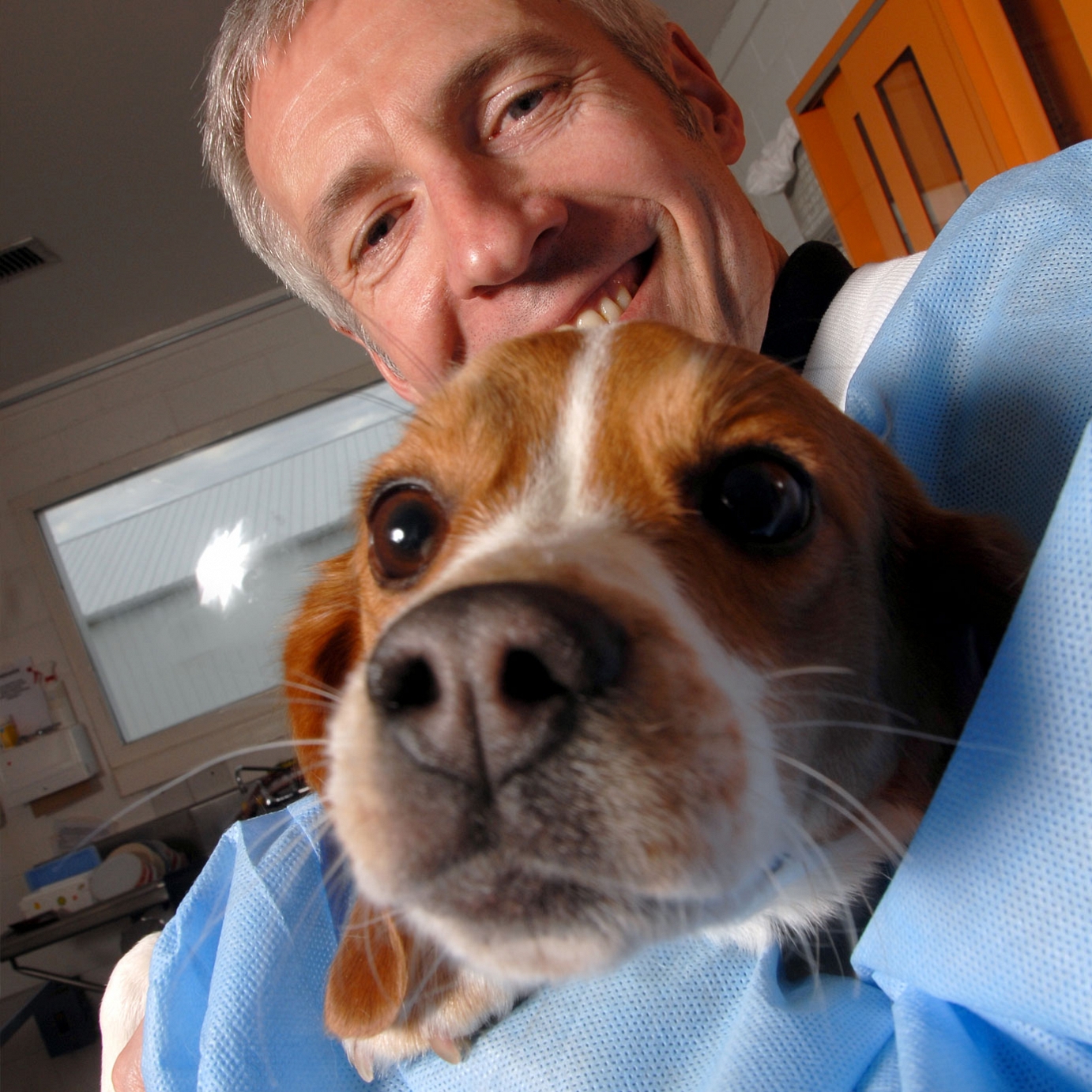 More Like:
More than 4.5 million people are bitten by dogs each year in the United States. According to Barbara Sherman, a veterinary behaviorist at NC State University, the most common way that many children (and adults) approach dogs can result in bites. Three simple rules can help people and dogs avoid this miscommunication:
Always ask owners if it is OK to approach their dog;
Pet dogs on the back from collar to tail, never on the head;
Don't pet dogs that are eating, sleeping or caring for puppies.
Less Like:
Dogs are often misunderstood by people, which can sometimes lead to dog bites. NC state researchers are looking into the causes of dog bites. First, the research team conceived a design for a study on the dog-bite problem. After review funding opportunities, they applied for grants to support their inquiry. Then, they sought out subjects for their study – pet owners, dog-bite victims, and others. After several months, they believe they've identified some steps humans can take to avoid dog bites: children should always ask owners if it is OK to pet the dog; the dog should be petted on the back from collar to tail, never on the head; leave dogs that are eating, sleeping or caring for puppies alone.